FINTECH BY FRANCE INNOVATION

| | |
| --- | --- |
| Finance Innovation logo | Source: Finance Innovation |
Growth in Senegal to exceed 6% in 2017
Responsible Author: Rahma Sophia Rachdi, Jedi Foster | Paris, Washington DC, 01/22/2018, 20:06 Time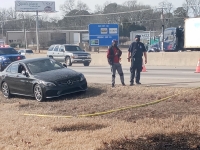 USPA NEWS -
Growth is expected to exceed 6 percent in 2017 for the third year in a row, while inflation remains low. The Executive Board of the International Monetary Fund (IMF) completed the fifth review of Senegal's economic performance under a program supported by the Policy Support Instrument (PSI).  The PSI supports the authorities' macroeconomic reforms designed to advance the Plan Sénégal Emergent (PSE), the authorities' strategy to increase growth and reduce poverty while preserving macroeconomic stability and debt sustainability. It was approved on June 24, 2015 and extended by one-year to June 24, 2019. The Board's decision was taken on a lapse of time basis.
The Elegant Thief
Responsible Author: Dr. Raida Al- Awamleh | Washington, D.C, 01/02/2018, 12:52 Time
USPA NEWS -
The concept of "white collar crime" found its place in criminology for the first time in 1941 when Sutherland published his research paper on white collar criminality in the American Sociological Review. He defined white collar crime as a "crime committed by persons of respectability and high social status in course of their occupation".
| | |
| --- | --- |
| | RAHMA-SOPHIA RACHDI |
| | Ruby BIRD |
| | Yasmina BEDDOU |
| | Daren Frankish |
| | Robbie Merritt |
This will be shown to users with no Flash or Javascript.