ANONYMOUS LEAVE IN SEARCH OF HAPPINESS
Responsible Author: Ruby BIRD | Paris, 07/15/2015, 08:21 Time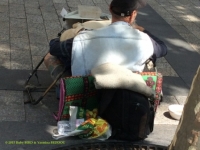 USPA NEWS -
More and more anonymous people leave the country. Entrepreneurs, scientists, newly qualified young men and women... They just want to leave FRANCE.
Why not just the elite as everyone could suspect (right or wrong ?) ?
IS MEDIA VERSUS POLITICS RIGHT ?
Responsible Author: Ruby BIRD | Paris, 07/15/2015, 08:09 Time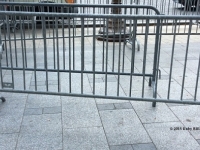 USPA NEWS -
After a complaint from a French Socialist Party representative, my article was removed July 24, immediatly and I am putting it back August 11, 2015. Following, you will find the mail I sent to that person from whom I never had any answer. After that, the article itself... Can we critisize politics ?
| | |
| --- | --- |
| | RAHMA-SOPHIA RACHDI |
| | Daren Frankish |
| | Ruby BIRD |
| | Yasmina BEDDOU |
| | Roberto Magni |